8:27 am
[glitter_despot]

Gary Glitter to go on Trial Next Month
GARY GLITTER TO GO ON TRIAL NEXT MONTH
Glitter`s trial will take place in February. (©AP)
Gary Glitter's child sex abuse trial will take place in February, according to his lawyer Le Thanh Kinh who is reported to have said: "The general idea is to speedily end the procedures and go before a local court by end of January but more probably early February."
As previously reported, Glitter was arrested at the end of last year on suspicion of committing obscene acts with children, after several young girls in his adopted home of Vung Tau, Vietnam came forward to claim abuse. Last week Vietnamese police announced they were dropping a charge of child rape against Glitter, real name Paul Gadd, due to lack of evidence, but the singer will still be tried for committing lewd acts with children. That said, Glitter has apparently paid off the two youngest alleged victims, aged eleven and twelve, giving the families involved $2000 each (just over £1k, but equivalent to about three times the average annual wage in Vietnam) so that they would drop their accusations.
Despite the pay-offs, Glitter maintains his innocence. If convicted of the lesser crime he will avoid the death sentence, but could still face twelve years in prison.
8:52 pm
[jillianetcetera]

Message to Vietnam.
me ching chong china girl, jirry ho. me no speakee engrish. me need proper engrish edrucation. where good girl rike me get teached? where kindry wise handsome engrish man to make me know? we no have man rike galy gritter in school. send to china! we need! all china girl need galy gritter!
2:24 pm
[glitter_despot]

I am in love with Horace Hydrogen!
Hello GLITTER FANS!
Here is a great site with many GREAT PHOTOGRAPHS of my HOLY LEADER... GARY GLITTER, also known as HORACE HYDROGEN!
http://www.alexgitlin.com/npp/gg.htm
GARY GLITTER JIHAD!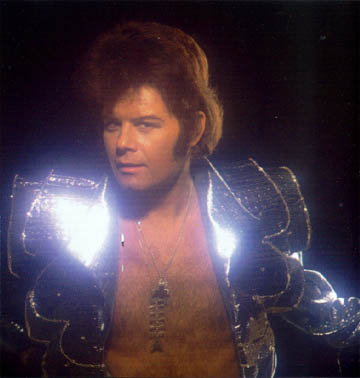 3:01 pm
[glitter_despot]

Doing Alright with the Boys
Greetings Gary Glitter FANATICS!
I am listening to "DOING ALRIGHT WITH THE BOYS" right now and I simply do not have the mental equilibrium to write any sort of linguistically pleasing, academic-style post regarding this song or my mood. This song fills me full of the holy power of GARY GLITTER (can I get a "Hey!" or at least a "Come on? Come on?") in such a way that transcends the stuffy priggishness of the music literari. GARY GLITTER IS GOD - GARY GLITTER IS THE COSMOS - GARY GLITTER IS THE ONE AND ONLY GARY GLITTER!
FUR DER FUHRER HERR GARY GLITTER, SIEG HEIL!
SIEG HEIL!
SIEG HEIL!